IT Consulting
Comprehensive and reliable consulting services, thorough analysis of our clients' needs and infrastructure, and actionable IT initiatives.
Falcons Soft provides strategic, architectural, operational, and implementation planning for our clients.  Our IT Consulting Services deliver customized analysis of your business' capabilities and future prospects.  With the rapid pace of the tech sector, allow our experts to prepare your business for the future.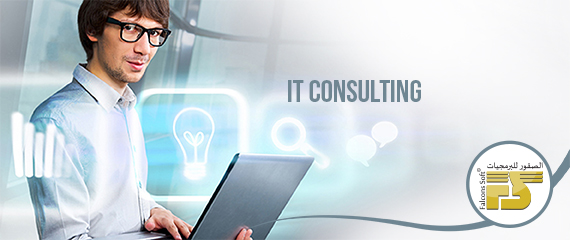 Paving the way for modern technologies and long-term strategies.
Our experienced and enthusiastic staff have witnessed the tech sector's impact on businesses for the past 14 years. We have worked with businesses of varying size in diverse fields, and are committed to clients' needs. We deliver actionable solutions that prepare your business for success, but immediate and long term.
Grow Your Business
Falcons Soft is committed to providing customized systems, solutions, and services to our clients. With more than twenty years of expertise, our professional staff are prepared to make your business more efficient - saving you time and money. Whether you want to implement a point-of-sale system, need help integrating new systems, or have another request, Falcons Soft can help.
Contact us NOW!