Company Founder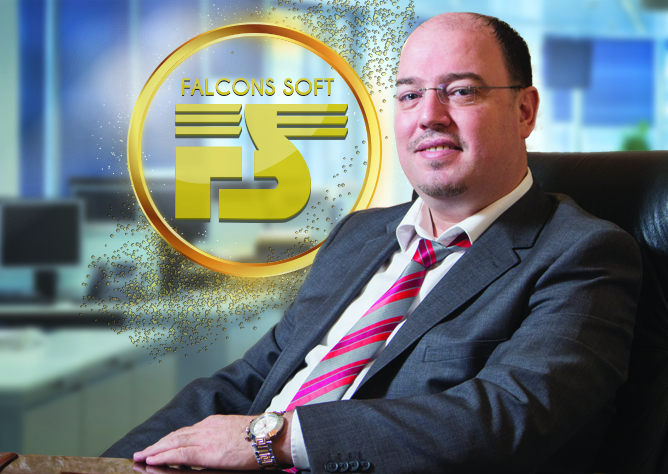 Haytham Rawajbeh
CEO and Co-Founder
As one of Falcons Soft co-founders in 1997, Mr. Rawajbeh served as Executive Manager until he became CEO of Falcons Soft in 2011. He has guided the company as it has grown from a small office with only two employees to one of the most respected Jordanian software companies with more than 4,000 clients and 100 engineers.
Mr. Rawajbeh remains in regular contact with Falcons Soft clients as the company has grown, giving out his direct number to clients and cultivating the close business relationships for which Falcons Soft is known. Since so many clients refer Falcons Soft to their colleagues, it is clear that Mr. Rawajbeh's availability and understanding of client needs continue to distinguish Falcons Soft.
Prior to co-founding Falcons Soft, Mr. Rawajbeh worked as an IT manager for several international IT companies. After several years of extensive experience in the tech sector, Mr. Rawajbeh cofounded Falcons Soft in order to provide specialized programming and information systems solutions for businesses. Falcons Soft's earliest systems addressed the needs of pharmacies, accounting agencies, human resources departments, and general stores. Since then, the company had developed more than 23 systems in a wide variety of sectors.
After nearly 20 years and under Mr. Rawajbeh's guidance, Falcons Soft has expanded to six branches across the region and secured partnerships with international companies, including Dell, OKPOS, Poindus, Sam4s, P2C, Marson, Gems Pvt. Ltd, Guangzhou City Science&Technology Co. Ltd, Hangzhou Xiongbo Electronic Sound Co., and Xiamen Kuanyi Electronics Technology Co.
Meet Our Team