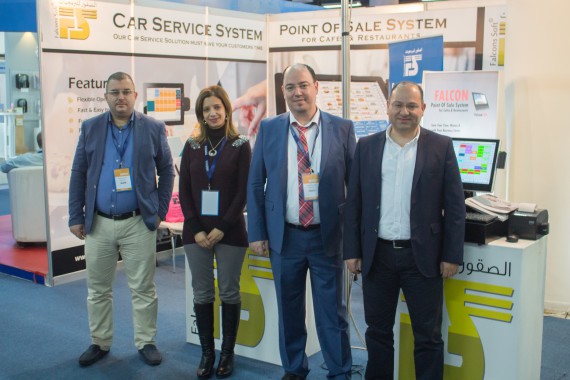 We Create Value for our Clients!
Falcons Soft understands the importance of creating value for our clients and we believe technical solutions are essential to streamlining business operations.  We develop customized systems that adhere to the highest industry standards and provide clients with the best solutions for their company's needs.  Our 24/7 Technical Support makes integrating systems easier and ensures swift customer service for our clients.  Falcons Soft products and services remain affordable, no matter the size of business, and allow clients to streamline business operations, freeing up valuable time and resources!
High Quality IT Solutions
Who We Are?
Falcons Soft has provided IT solutions and customized systems to businesses for nearly 20 years.  Founded in 1997, we have grown from a small office with only two employees to one of the most respected Jordanian software companies with more than 4,000 clients and 100 engineers in six offices across the region.
Headquartered in Amman, Jordan, Falcons Soft has benefited from his majesty King Abdullah II's commitment to developing the Information and Communications Technology Sector of Jordan.  This unique environment has allowed the company to tap into the highly skilled and tech-savvy human capital that has matured over the past twenty years.  Our staff are regional experts who are well acquainted with the IT challenges faced by businesses operating in countries struggling to adapt technological solutions.
Falcons ERP
Falcons POS
Falcons Security System
Falcons Hardware
What We Do?
Falcons Soft offers custom-designed products and reliable services for clients in a wide variety of businesses.  Our technical solutions deliver increased efficiency and provide a more secure oversight of your business' resources.  Falcons Soft provides high quality ERP, POS, Custom Systems, Security Systems, and hardware to our clients.  Our services include software testing, quality assurance, maintenance, consulting, and others.  Take a look at our Services and Products pages for more information.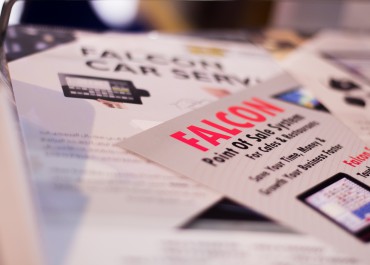 Our Partners
DELL INC. Company (USA)
OKPOS CO. Ltd. (Republic Of Korea)
Poindus Systems Corp. (Taipei, Taiwan)
Xiamen Kuanyi Electronic Technology Co. (China)
Hangzhou Xingbo Electronic Sound Co. (China)
Gems Pvt Limited (China)
Our Clients
Falcons Soft provides clients with excellent services and support.  We are proud that so many of Falcons Soft's new clients come from referrals.Referrals are the strongest indicator that our services and support exceed expectations.
With 4,000 clients from more than 20 countries, Falcons Soft's international expertise has proven essential for business of all sizes.  For a full list of previous clients, explore Our Clients Page