Maintenance and Support
Quality procedures designed to improve product longevity, highly qualified customer support professionals, a company-wide pledge to serving the needs of our clients.
Falcons Soft understands that customer needs evolve with the regular use of systems and as their business evolves with the market.  Regular maintenance is also required in order to preserve the value of software over time.  We ease this process for our clients with round-the-clock support and a commitment to extending the life-cycle of systems.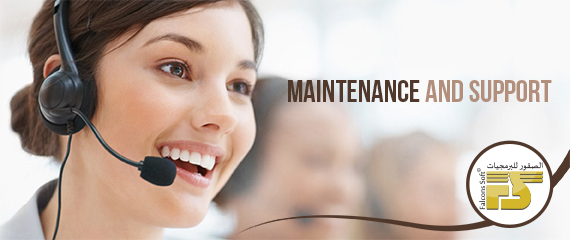 Our staff of customer support specialists are prepared to respond swiftly to clients' needs.
With customer service professionals ready to address your needs at a moments notice, its no surprise that Falcons Soft reputation for service and support has grown over the years. Our commitment to meeting individual business needs extends to maintaining systems and providing highly qualified and responsive representatives.
Grow Your Business
Falcons Soft is committed to providing customized systems, solutions, and services to our clients. With more than twenty years of expertise, our professional staff are prepared to make your business more efficient - saving you time and money. Whether you want to implement a point-of-sale system, need help integrating new systems, or have another request, Falcons Soft can help.
Contact us NOW!