Information Technology Outsourcing (ITO)
Tailor-made applications, reliable infrastructure, and other outsourcing services focused on keeping your business agile and secure.
Falcons Soft specializes in Information Technology Outsourcing, providing your business with experienced and professional service.  Free up valuable company resources and take advantage of Falcons Soft's proven expertise in Process Innovation, Application Outsourcing, Data Center, Network, Disaster Recovery, and Help Desk services.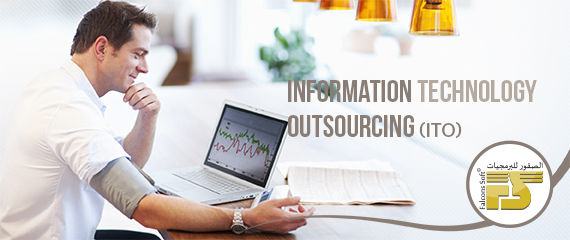 Trust in the experienced staff at Falcons Soft to solve all of your tech needs.
Falcons Soft uses rigorous, proven, and standardized methodologies to address your company's needs.  We implement end-to-end IT management principles, and deliver full-service capability and perspective with our Information Technology Outsourcing services.
Grow Your Business
Falcons Soft is committed to providing customized systems, solutions, and services to our clients. With more than twenty years of expertise, our professional staff are prepared to make your business more efficient - saving you time and money. Whether you want to implement a point-of-sale system, need help integrating new systems, or have another request, Falcons Soft can help.
Contact us NOW!