System Integration
State-of-the-art technologies, dedicated professionals with years of experience, and a commitment to serving the needs of our clients.
Falcons Soft can help you implement and integrate your systems in order to achieve your specific business goals. System integration is a vital part of so many projects, so we are proud to offer a comprehensive range of services.  Falcons Soft is confident acting as a prime contractor alongside other component providers.  Alternatively, we can act as the sole supplier, build turnkey solutions, or carry out more routine projects.  Whatever the customer need, Falcon Soft delivers quality, customer-based service.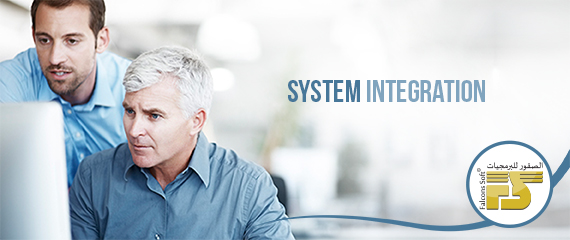 Seamless system integration and careful collaboration.
By working closely with clients and other component providers, Falcons Soft ensures all areas of your business successfully come together. We have been collaborating closely with clients and other component providers for over 14 years, equipping us with the knowledge of how best to tailor systems to unique circumstances.
Grow Your Business
Falcons Soft is committed to providing customized systems, solutions, and services to our clients. With more than twenty years of expertise, our professional staff are prepared to make your business more efficient - saving you time and money. Whether you want to implement a point-of-sale system, need help integrating new systems, or have another request, Falcons Soft can help.
Contact us NOW!